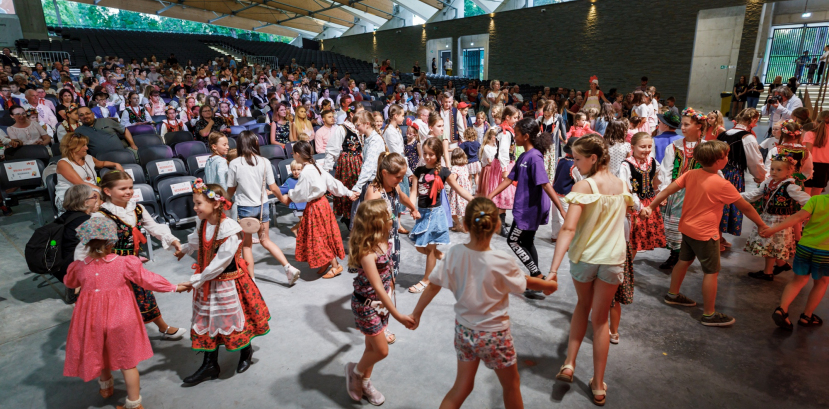 Final evening. THE FINAL CONCERT OF THE 28th FESTIVAL OF THE CHILDREN OF MOUNTAINS was held - one might say - with the central motif of FAMILY.
The VAŠKA Theatre approached the subjected with tongue in cheek. They entered the stage as a mother hen's family, inviting the children to play along and drawing the audience's attention to such issues as talking to children, looking after newborns and family 'savoir vivre' sensu largo.

Then, Joszko Broda brought his family onto the stage. The performers of the CHILDREN WITH MR BRODA ensemble include his wife Deborah and his children, and the message about catching sounds in one's own homestead was such a family-related theme.

The evening was concluded with a concert by TREBUNIE-TUTKI, the ensemble that came into being as a result of a dad teaching his children to play and sing. One day he brought his son a pipe from Józef Broda. And these children, already grown, came to sing on the FESTIVAL OF THE CHILDREN OF MOUNTAINS stage.

But these authentic Children of the Mountains were so few that evening. And we missed them so much. We still believe they will come back.