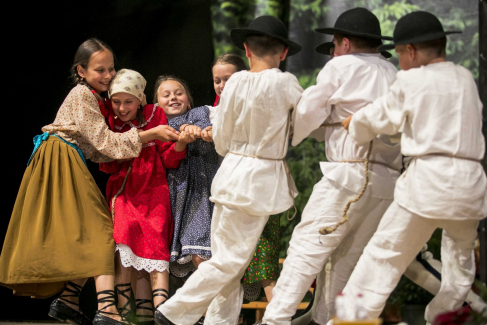 Little geese, come home! Play in the child's world
A series of educational videos that aim to present issues concerned with the child in a traditional folk culture setting, and to discuss one of the most basic elements in stage performances by Polish ensembles participating in the International Festival of Children's Folk Ensembles FESTIVAL OF THE CHILDREN OF MOUNTAINS.
Find out more
The Festival in numbers
Children spend 7 days at the Festival, during which they live together, give concerts, go on trips, light bonfires and visit the homes of their Polish friends.
Every year, about 400 children aged 7 to 14 participate in the event.
349 ensembles from all over the world have performed in 29 previous editions of the festival.
As many as 67 different cultures have presented themselves at the Festival since 1992.